Your Portrait Session includes:
• 1-2 hours of photography, in-studio or on-location
• Up to 6 subjects (over 6 people, add $75/person)
• Online proofing gallery
Traveling charges will apply if travel is more than 20 km from Edmonton's city center. An estimate will be provided at the time of booking.
Cancellation - In the event of bad weather for an outdoor location, we will contact you 2 hours before the shoot to reschedule. no additional charges will apply.
Payment must be made in full immediately following the session.
$450.00 + GST
Your Head Shot session includes:
• 20 minutes of photography, in-studio
• Online gallery of 2 best images, fully retouched, and available for download (high res)
$150.00 + GST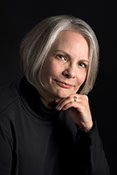 Our commercial Photography is quoted per job.
Commercial photography includes the following
Building interiors / exteriors
Residential Home interiors / exteriors
Product shots
In early 2012, Borsellino Photography embarked on a new line of business: event photography. By combining Steve's computer tech know-how and Angelica's love of capturing fast paced action shots, they were able to build the ultimate event system. This state of the art kiosk and wireless image work flow solution provides near-instant delivery of images to the iPad kiosk (located typically in the lobby of the venue). Parents and event attendees can then browse through all images on one of the iPads, and place a print order. Images are immediately sent for editing by a professional on-site editor and then printed on professional-grade paper using commercial dye-sub printers. Orders are ready for pick-up within the hour. The result is amazing images and a stress-free order and fulfillment solution that will set your event apart from others.
If you believe you may have an event that you would like Borsellino Photography to attend, please contact them at info@borsellinophoto.com or at 780-456-3686.